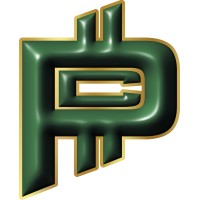 Plan C Crypto, a data mining company, has a new regional headquarters facility in Fayetteville
Now located at 223 Dedication Drive, in an old abandoned warehouse that hadn't been rented in over 10 years, they began serving the Fayetteville area on Aug. 1 and hosted their grand opening in the community on Sept. 10. Since opening, the company and its staff have experienced a very warm response from the community.
"...you know a lot of the reasons why we held the opening when we did even though the building was far from being completed…was because I wanted to let this community know promises made, promises kept," shared Founder/CEO Antonio Bestard. "Too many businesses come into small towns and say 'oh we're bringing business to you guys, oh we're going to hire underrepresented people in the tech industry oh we're going to hire a veteran workforce'…we're doing all of those three things and we're currently doing all those three things as we speak…"
After the Fayetteville Economic Development Commission invited Bestard to consider expanding his company here, Bestard saw that the economic and social aspects of Fayetteville really fit what his company was trying to do, and he was eager to get things in motion. It was announced earlier this year that the California-based data mining company would open a regional headquarters facility in Fayetteville.
Bestard added that they are finishing up paperwork on their first hire—a veteran who was happy to find a job that catered to his skills and allowed him to remain in Fayetteville. Additionally, the current head of Fayetteville operations is Curtis Gladney, an air force vet.
They look forward to bringing on 12-20 people on the site, with additional opportunities for experts in electrical, security, and information technology in the coming years. The company is in the process of changing name from Plan C Crypto to Planned Capacity, and are also working to move the corporate office to Fayetteville in the next 12-18 months. The plan is for Bestard's primary office to be in Fayetteville.
"We look forward to that community partnership," said Bestard. "I don't think the space that we're currently renting in Fayetteville is going to be the last."