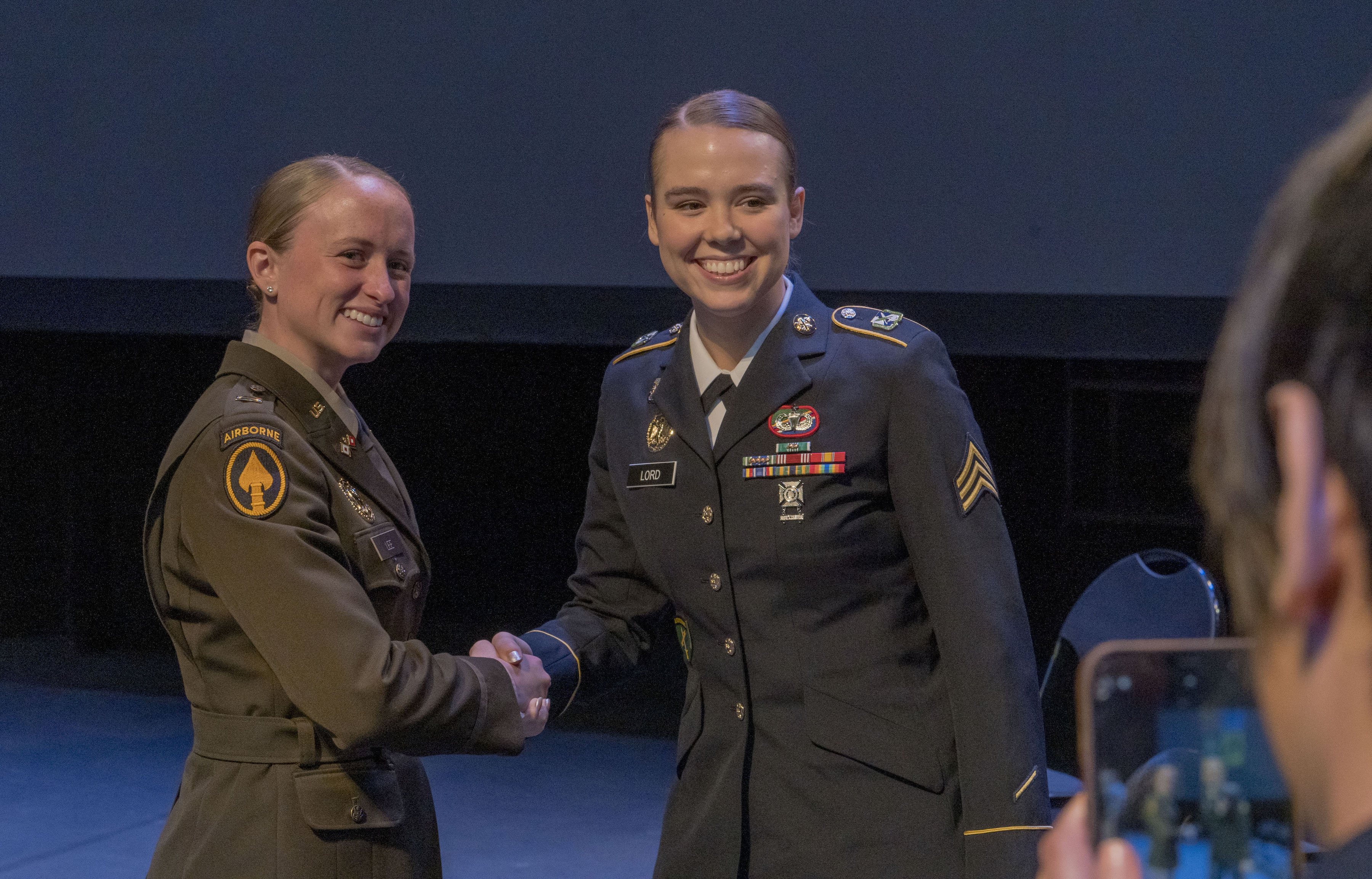 UNC Pembroke is once again being recognized for its commitment to veterans, active-duty military and military-connected students.
UNCP has earned the 2023-2024 Military Friendly School designation and ranks No. 3 among small public universities. UNCP, which has earned the Military Friendly designation every year since 2010, is one of 250 schools to earn the coveted Gold Award for leading practices, outcomes and effective programs.
The honor coincides with National Military Appreciation Month.
Institutions earning the designation were evaluated using public data sources and responses from a proprietary survey. More than 1,800 schools participated in the 2023-2024 survey, with 665 earning special awards for exceeding the standard.
"UNCP being ranked No. 3 in the Top 10 Military Friendly Schools for small public schools in the nation directly reflects our campus commitment to changing lives through education," said Jasmine Coleman, director of Academic and Military Outreach, in a press release.
UNCP has a location at the Fort Bragg Education Center for the thousands of servicemembers with access to Fort Bragg and Pope Army Airfield. The Rally Point Veterans Resource Center is a centralized location to assist military-connected students. The university offers a Student Veterans of America Chapter and a SALUTE National Veterans Honor Society Chapter.
"We are proud to serve those who have served," Coleman said in a press release. "Year after year, we continue to make strides to increase the support and resources provided to enhance veteran success on our campus, and we are honored to see our efforts being recognized by our ranking in the G.I. Jobs Military Friendly survey."
UNCP's Green to Gold program allows eligible Army-enlisted soldiers to complete their first bachelor's or master's degree. Upon earning a degree, the soldier is commissioned as an officer in the U.S. Army.