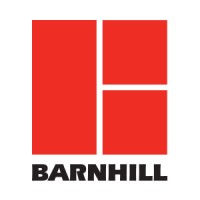 Barnhill Contracting Company's Southeast Division has been selected for a Design Build project for the Sampson County Industrial Park - Road Infrastructure Project.
The job will include grading, paving and utilities.
Barnhill Contracting Company will be working in partnership with Gradient.
Earlier this year, Sampson County was awarded a $1.3 million dollar grant from the N.C. Department of Commerce's Industrial Development Fund. The funding was granted to help develop the County's 120-acre site acquired at the Sampson Southeast Business Center.
Both Barnhill and Sampson County have seen significant growth and change as of late, with Barnhill announcing promoted directors of operations across the state in the past month and Sampson County Economic Development Commission announcing its partnership with the ncIMPACT initiative and a building reuse grant from the NC Department of Commerce to Garland Apparel Group.
This is a developing story. To read more about the work being done at the Sampson County Industrial Park, subscribe to Greater Fayetteville Business Journal's daily emails at bizfayetteville.com/subscribe.